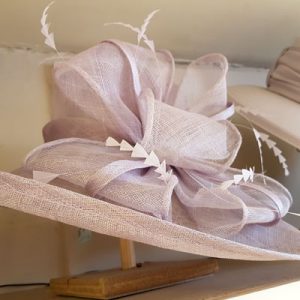 Choose from the great range of designer hats and fascinators available at Butterflies. These will turn heads and make you look amazing for every possible occasion, from weddings and birthdays to Ascot and Henley Festival.
Dressing for a special occasion presents you with an ideal opportunity to display your feminine individuality and personality.
With prices to suit every pocket, these handmade designer pieces will complete your special outfit with elegance.
Our hats are also available for rent?
Phone us on 01604 717017 or email info@butterflies-shop.co.uk for details on hiring a hat for your special day.