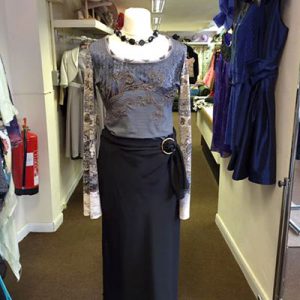 Ballgowns and evening wear are available here at Butterflies. If you are looking for that "Special Dress" then Butterflies Northampton is the place to find it. Your perfect and unforgettable evening or Prom Dress is waiting for you at Butterflies Dress Agency & Boutique.
Try a dress on in our light and spacious changing rooms, with no pressure or queuing making browsing a pleasure, not a chore.
Our friendly and knowledgeable assistants are on hand to help should you need it; relax with a cup of coffee whilst you decide and make your stay as pleasant as possible.